PA "Aripile Speranței"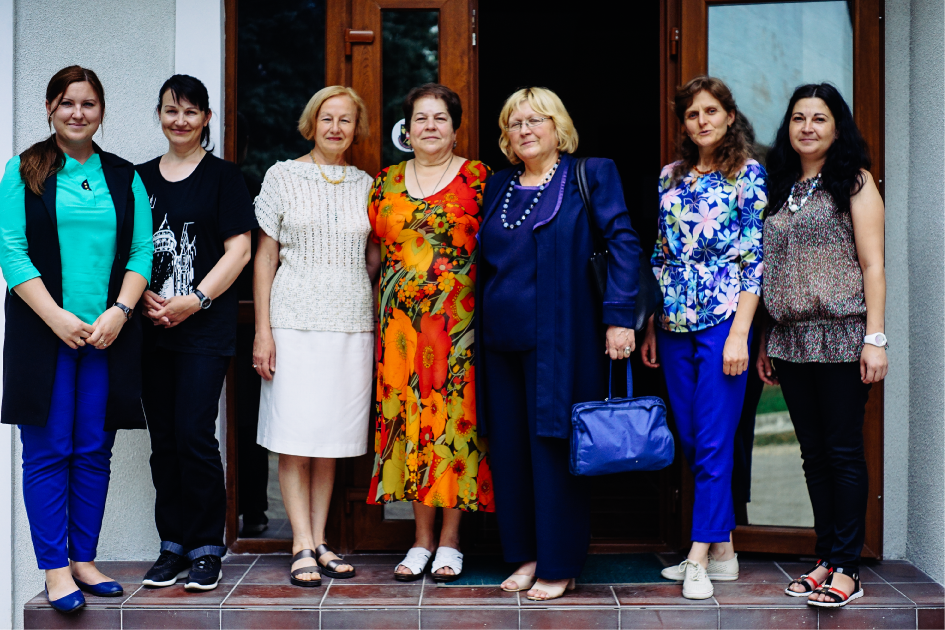 AO "Aripile Speranței" is the first provider of free Palliative Care in Orhei district, for adults and children suffering from cancer and other incurable illness. During 2014, the team made over 1500 home visits, providing high quality medical, social services and psycho-emotional support.
This would not have been possible without the compassion and responsibility of our team, which is fully dedicated physical and emotional, and of course, without the financial support of donors and sponsors, people of good faith.
"On behalf of our team and our patients, we express our special gratitude for the support provided by Hospices of Hope, which enables us to work with dedication and alleviate the pain of suffering" - Victoria Tintiuc, Director of PA "Aripile Speranței"
Contact details
Str. Vasile Mahu 160B , Orhei
PA "Angelus Soroca"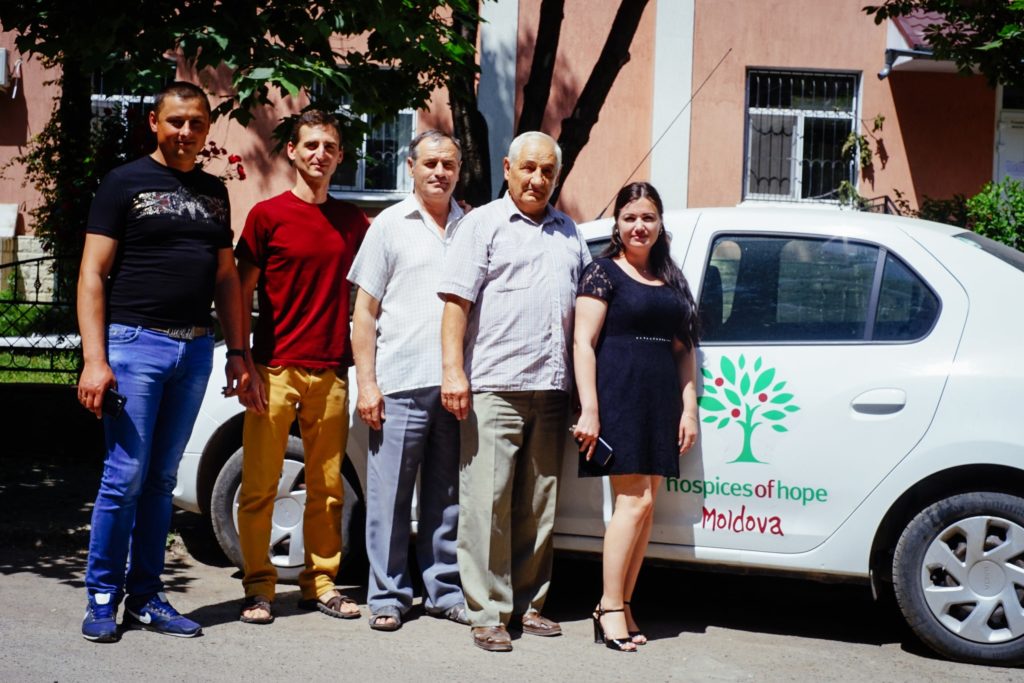 The team's mission is to improve the life quality of the patients with progressive and advanced incurable cancer, by providing palliative services. The vision is that all patients living with incurable illness should benefit of palliative care.
"Angelus Soroca" was established and registered in 2013 in order to improve life quality of the people suffering diseases at its terminal stages, and their families.
An active mobile team makes regularly visits to the beneficiaries at home and provide free medical assistance and psycho-emotional support to bedridden people. At the same time, the mobile team provides support to members of grieving families. Medicines and pharmaceuticals are offered to patients.
Angelus Soroca has about 60 beneficiaries in monthly care, patients of all ages with life expectancy of less than 12 months, people with uncontrolled symptoms and significant psychological suffering.
 Activities:
Providing palliative care at home, including medicines and pharmaceutical items;

Providing psychological support to patients and their families;

Training family members for correct behavior with patients;

Raising public awareness of the special needs for medical, social, spiritual and psycho-emotional care of people suffering from an incurable illness and their families.
Contact:
 str. M. Eminescu 16, Soroca, MD – 3000, Republic of Moldova
PA"Angelus Ocnița"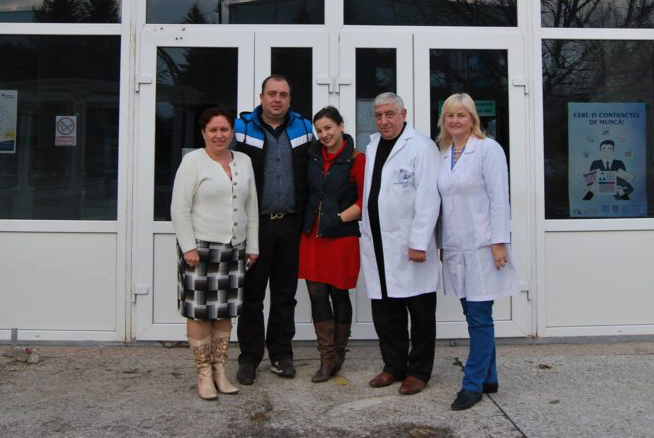 The Public Association "Angelus Ocnița" was founded in 2010.
According to the "Angelus Ocnita" Activity Regulation, it provides palliative services at home to stage 3 and 4 cancer patients.
"Angelus Ocnița" operates within the limits of Ocnița district and serves an average of 50 patients per month.
Provides counseling services to patients and their families during the illness, to family members after the patient's death, palliative medical care services, social and psychological assistance to all patients, especially to those with stomatitis, in order not to feel isolated in the family and society.
Contact details:
Str. Independentei, 64, Ocnița, MD-7103, Republic of Moldova
PA "Angelus Taraclia"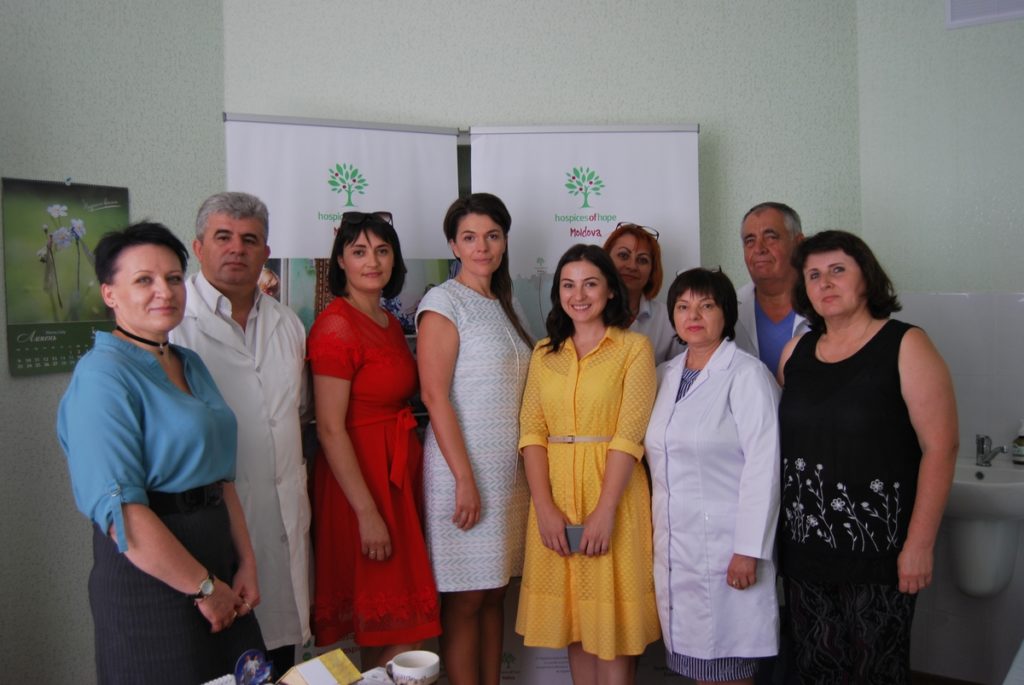 Angelus Taraclia is one of the four partner mobile teams of Hospices of Hope Moldova working to support terminally ill patients with a life-limiting prognosis, about 50 patients per month in Tarcalia district, including the villages next to the city.
Maria Chiose, team leader, mentions that patients are extremely satisfied with the visits they receive from the team: "We become attached to each patient and support him both psychological and with the necessary medicines, thus the beneficiary can live every moment without pain and is able to enjoy life".
Contact details:
Voczalinaia Str. 91, MD-7401 Taraclia, Moldova