As Japan prepares to host the world's finest athletes in the delayed 2020 Olympics, there is an opportunity to get into the Olympic spirit here in Chisinau!
All diplomatic missions (Embassies, Consulates, International Organizations) in Moldova are invited to race in the name of charity on July 18 at 9:00 at Dinamo Stadium. The event, organized in partnership with the British Embassy in Chisinau, will bring together professional runners/Olympic athletes and amateurs, in support of palliative care in Moldova.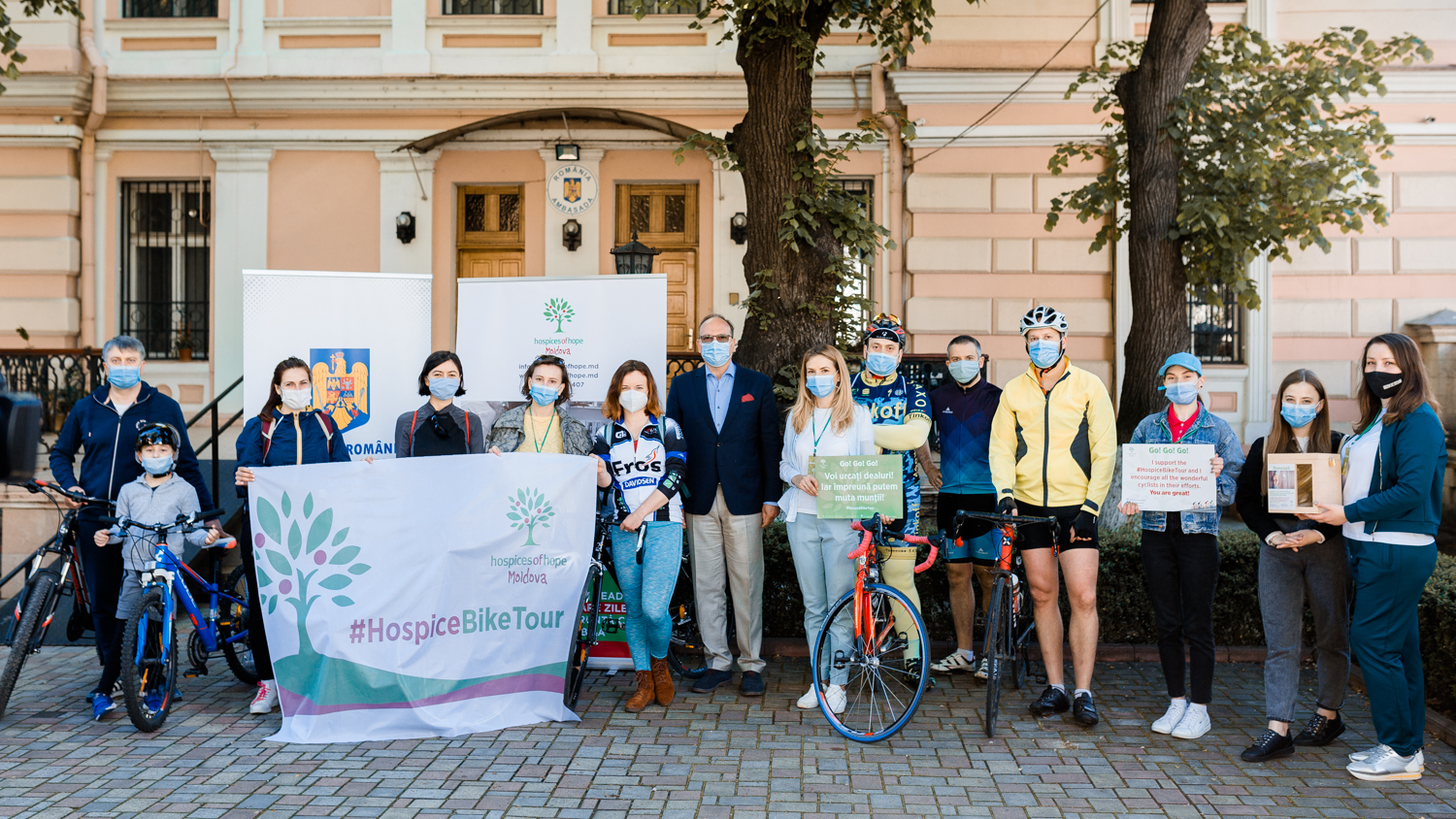 On Saturday, May 15, at 9:00 a.m., in front of the Embassy of Romania to the Republic of Moldova, we give start to the preparations for the most awaited sports event #HospiceBikeTour 2021, organized by Hospices of Hope Moldova.
The opening speach, was followed by the first training - bicycle race started at the Embassy to a Hospices' of Hope Moldova to the  beneficiary from the Peresecina village, Orhei region and back (about 70 km round trip). We are honored to have H.E. Daniel Ioniță, Ambassador of Romania to the Republic of Moldova who supports the charity route this year.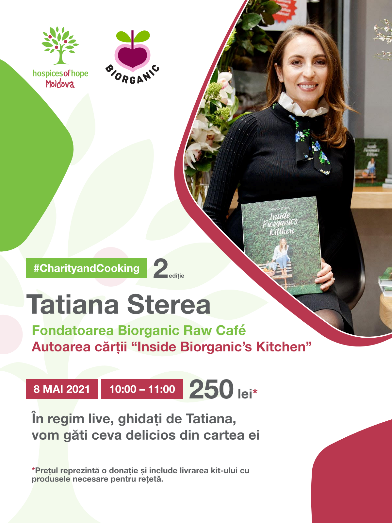 A new partnership has been established between Biorganic Raw Cafe and Hospices of Hope Moldova.
During an extremely productive meeting with Tatiana Sterea, the founder of Biorganic Raw Cafe, we shared the values, the development plans and decided how we can help each other.